Phased programming gives young people the time and environment needed to make lasting progress.
Phase I adolescent clients are closely supervised and follow a structured schedule. Each client's treatment plan provides an individualized regime of clinical therapies, recreational activities, and health and wellness training. Case managers and other care team members help clients develop good hygiene practices, eat a balanced diet, learn healthy sleep habits, participate in educational programming, and stay active. Having fun and making friends is an important aspect of childhood. Phase I clients enjoy a diverse range of activities and get plenty of free time to relax with their peers. The care team closely monitors each client's level of engagement, clinical progress, skill proficiency, attitudes, and emotional affect to determine when they are ready to transition into Phase II.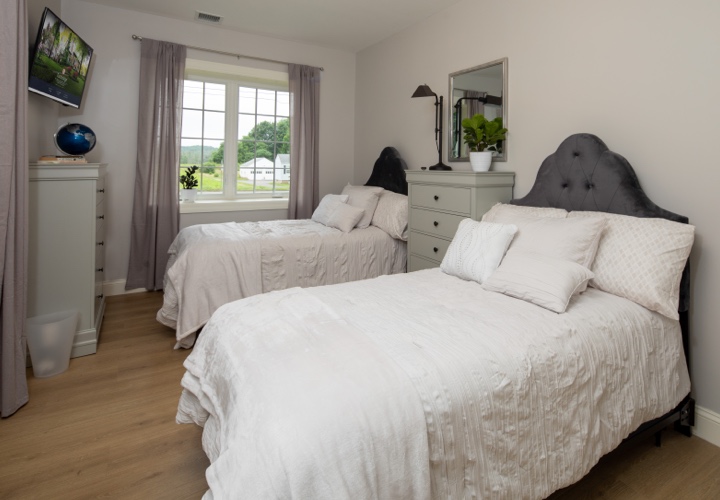 Phase

1

Coordinated Services:
Clinical Care
Clients receive continuous clinical and psychiatric care throughout their time at Turnbridge. During Phase I, each client participates in a clinical intake assessment and psychiatric evaluation, at which point his Primary Therapist and Primary Psychiatric Provider are assigned. Additionally, each client attends a minimum of nine group therapy sessions per week. The clinical program at Turnbridge is a hybrid model of two renowned clinical modalities – Seeking Safety and Dialectical Behavior Therapy (DBT). These modalities teach grounding skills and are evidence-based, present-focused therapy models.
Case Management
Each child is carefully and compassionately stewarded by an experienced case manager. Turnbridge case managers excel at establishing authentic, productive relationships with clients, and provide assistance, advice, and guidance throughout their time at the program. Phase I case managers are responsible for developing and managing each client's personalized treatment plan and helping them engage in proper self-care, get to appointments, follow their schedules, enjoy recreation and exercise, and build relationships with peers and staff members. Case managers also play a crucial role in communicating progress to family members and other care team members, and coordinating care with the client's other healthcare providers.
Support Staff and Resident Liaisons
Safety is paramount throughout every aspect of the Extended Care Program. Turnbridge support staff supervise Phase I clients at all times and are available to ensure that clients receive the logistical and peer support they need. Many of our support staff members are Turnbridge alumni who understand on a personal level how to manage the symptoms of mental health and substance use disorders. They are also experts in all aspects of the Turnbridge program and can help clients navigate throughout their stay. Full-time Turnbridge resident liaisons are experts at providing highly-individualized help and counseling for clients who may be experiencing a crisis. These professionals are trained in mental health first-aid and can help clients regain their sense of comfort, safety, and direction if needed.
Family Support
Family communication is regular and frequent. A Turnbridge family liaison is perpetually available to provide family members with coaching, counseling, and support. Parent Support Groups and our three-part Family Healing Workshops are held monthly, while our Family Education Weekends are provided quarterly. Teleconferencing is used to provide Family Therapy.
Recreation & Nutrition
Young clients, especially, benefit from recreation and staying active. Turnbridge integrates regular recreational activities, cultural experiences, and our specialized Recovery In Motion programming into client schedules. Clients also have plenty of time to for private relations or to spend time with peers. Physical fitness is encouraged and clients have opportunities to engage in movement classes, hiking, yoga, and more activities to keep active and fit. Team sports and pick-up basketball and soccer games, as well as fitness instruction, is available. Chef-prepared meals are provided three times each day, as well as healthy and delicious snacks.