Learning to enjoy one's self naturally is an important aspect of recovery. Recreation and experiential therapies serve to expose young women to having fun without substances and its lifestyle habits. A varied and enjoyable range of activities provide a rounded therapeutic experience, promote physical fitness and mental quietude, stimulate intellectual curiosity, and help foster new friendships and positive connections.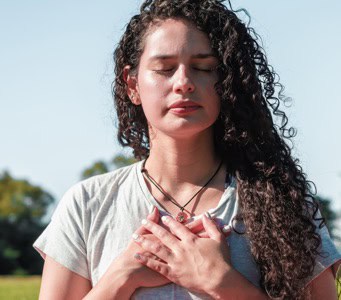 A wide range of activities are available in the women's houses, within the local community, and in the greater New England area. Some activities, such as art therapy and meditation practice, have a specifically therapeutic aspect, others are simply for fun.
Many of the women's program activities are designed to support mental health, personal wellbeing, and physical fitness. Yoga, meditation, and knitting develop a mindfulness practice and promote peace of mind. Most days, women begin the day with yoga instruction and meditation. Learning personal care is key to life-long well-being. Trips to receive manicures and pedicures, light tanning at local beaches, and other self-care reinforces the positive mental health benefits of caring for one's body and appearance. Physical fitness is an important aspect of recreation and activities. Whether working out regularly in the house gym, hiking trails, or playing team sports, women come to experience the satisfaction of consistent exercise and its positive effects on body, mind and spirit.
Skiing
Yoga
Meditation & Mindfulness Work
On-site Fitness Center
Swimming
Various team sports such as softball, soccer, and lacrosse
On-site Art Studio
Various beach, mountain or other natural excursions
Concert and Theater attendance
Dining out
And more…
Every activity is a new opportunity to learn how to live free from mental health disorders or addiction and find natural joy. Enjoying recreation and activities in sobriety and with sober peers of similar experience is one of the best ways to experience the hope and promise of a full life.