A drug rehab center is a place that provides treatment for substance use disorders, commonly known as substance addictions. If you or your loved one is struggling with a drug problem, you may be considering the prospect of rehab. You may be wondering how rehab works, and whether it will work to help you on the path to recovery.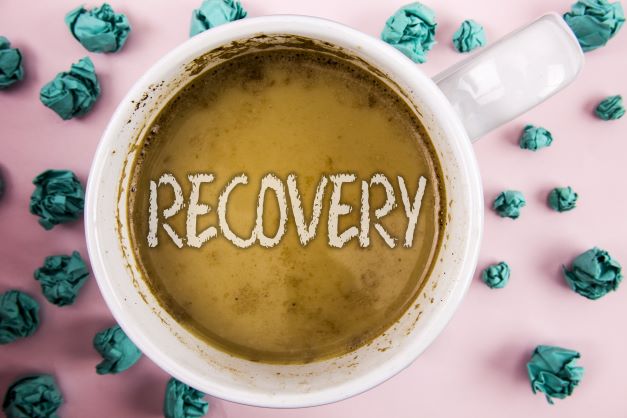 In general, professional drug rehab is recommended for anyone struggling with substance addiction, because of the way it works and the methods it uses to help people break out of the addiction cycle—which is often filled with pain, heartbreak, and loneliness. Of course, everyone's experiences with drugs and addiction are unique, and therefore, drug rehab must work differently for everyone. To help you understand how rehab works, Turnbridge has compiled answers to common questions below.
How Does Rehab Work, Exactly?
Drug rehab is the place or process in which people work to overcome substance addiction. It involves a range of therapies and structured programs that are specifically designed to help those struggling to achieve sobriety and restore stability in their mental health. There are many different types of drug rehab centers, and all work differently.
In general, all drug rehab programs work to help people build a healthy, positive life without drugs or alcohol. They provide the resources, therapies, and support needed to overcome the difficult symptoms of a substance use disorder, to build self-assurance, and to establish positive life changes. These changes might include practicing self-care, creating an exercise routine, cooking healthy meals, living in a sober community, removing toxic friendships, and finding peace and gratitude in a person's everyday life.
Drug rehab is highly personalized, depending on an individual's needs. So, it works a bit differently for everyone. For example, someone who is struggling with anxiety and depression, on top of substance abuse, will benefit from a rehab program that offers dual diagnosis therapies for their co-occurring mental health issues. Teenagers, who inherently have different needs than adults, might benefit from a rehab program that offers academic counseling in addition to drug treatment services. In order to understand how rehab might work for you, it is important to consult with a professional. They can provide an assessment of your unique needs and challenges, and establish a personalized care plan.
Your personalized treatment plan may involve different therapies, depending on your needs. Typically, clients benefit from multiple therapies in their rehab programs. While these sometimes involve the expected, one-on-one sessions with a therapist, therapies may also involve groups, medical intervention, or be more engaging and holistic in nature. In general, the goal of addiction therapy is to help people work through the issues that are caused by, and that cause, substance use. These may include:
Group counseling
Behavioral therapies, such as:

Dialectical Behavioral Therapy (DBT)
Motivational Interviewing

Family intervention and therapy
Holistic therapies, such as:

Music and art therapy
Mindfulness and meditation
Sports and recreation
Yoga

Medication-assisted therapy, to cope with difficult symptoms
Trauma-informed therapy
No matter which rehab center you choose, or which therapies are part of your treatment plan, the clinicians will work to teach you how to live a healthy and productive life, without drugs or alcohol.
What is a Typical Day in Drug Rehab?
As noted above, every drug rehab program will work differently. The day-to-day of your rehab program will depend on your individual needs, as well as the type of rehab program your in. For inpatient rehab centers, where clients reside on-grounds or in the vicinity of the facilities, a typical day might involve:
A healthy breakfast
Morning meditations, yoga, or group therapy session
Hitting the gym, swimming, or another recreational activity
Any appointments with clinicians
A healthy lunch
Daily afternoon therapies
Engaging and fun activities, such as group sports or art workshops
If a teen or young adult rehab center, time set aside for academics
A healthy dinner
12-step meetings in the evening
Meditation and/or journaling before bed
Routine is very important in a rehab program, because it offers structure and helps clients avoid boredom and loneliness. It also helps create familiarity and comfort in having a set daily schedule. Of course, this schedule may differ day-to-day and person-to-person, but will generally involve recreational activities, therapy sessions, recovery meetings, healthy eating, exercise, and set sleeping times.
Does Rehab Work for People Battling Addiction?
Drug rehab is highly recommended for people struggling with substance addiction, because it works to set them on a path of recovery. According to the National Institute on Drug Abuse (NIDA), professional drug rehab is the most effective method for treating substance use disorders: "Treatment enables people to counteract addiction's powerful disruptive effects on the brain and behavior and to regain control of their lives." They explain, "Most people who get into and remain in treatment stop using drugs, decrease their criminal activity, and improve their occupational, social, and psychological functioning."
Turnbridge, a treatment center for teens and young adults, has found similar results. Our recent Outcomes Study found that more than 95 percent of Turnbridge alumni with at least 270 days of treatment remain sober for at least one year. On top of abstinence, the majority of these clients also found success in maintaining employment, staying healthy, coping with stress, developing self-sufficiency, and managing relationships after graduating the rehab program.
Of course, whether rehab works will depend on several factors. The NIDA explains that, "Individual treatment outcomes depend on the extent and nature of the patient's problems, the appropriateness of treatment and related services used to address those problems, and the quality of interaction between the patient and his or her treatment providers." With that in mind, it is critical to find a rehab center that aligns with your unique needs, and that provides the therapies, care, and services that can support your personalized journey towards a healthy, drug-free life.
How Can You Find a Drug Rehab that Works for You?
The rehab that works for you will be personalized to meet your needs in treatment and personally. It will offer the therapies needed to treat your physical, mental, emotional, and even social needs – and it will be adaptable throughout the recovery process, as your needs evolve. Above all else, make sure the rehab center isn't one-size-fits-all, because a one-size-fits-all approach does not work for everyone.
Additionally, the right rehab program for you will offer:
An array of services that can be customized to create your care plan
A comfortable and supportive environment, where you feel safe and secure
A 24/7 clinical and support staff, should you ever need assistance
A continuum of care, including aftercare should you need it
Dual diagnosis services for those struggling with mental health problems
At Turnbridge, we offer individualized care plans for young adults and teens struggling substance addiction, as well as various mental health disorders. Our goal is to help you recover in mind, body, and spirit, and emerge from treatment with the tools needed to live a healthy, happy, productive life without drugs or alcohol. To learn more about our rehab programs, visit us online or call 877-581-1793.