Celebrities are notorious for substance addiction and abuse, and star athletes are no exception. With the recent decision by the NFL to suspend Broncos player Von Miller from four games due to substance abuse, a national dialogue is rising on drug use by athletes and other prominent figures. Negative headlines ranging from Michael Jackson to Heath Ledger have plagued the news, but there have been incredibly positive stories of recovery as well.
Public figures are no different from ordinary citizens who become addicted to alcohol or illegal drug use, but their stories of recovery can be used to inspire everyone. Take a look at these five celebrity addicts in recovery who remind young men and women that anyone can bounce back from the brink.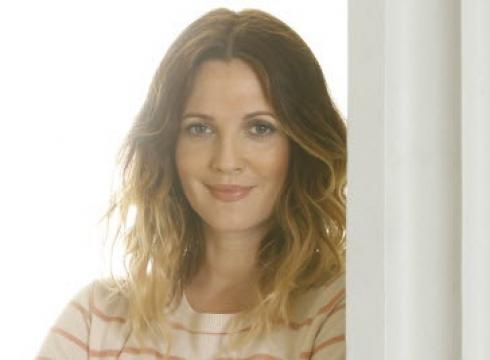 Drew Barrymore
With a family deeply rooted in the entertainment industry, Drew Barrymore was introduced to acting – and the parties that come along with it – at an early age. The media, professional, and emotional pressures that come with being a child celebrity took a toll early on, as Drew became an alcoholic at the age of 11 and first smoked pot at the age of 12. By 13 she was already doing cocaine. Fortunately, she was able to enter an exclusive drug rehab center, and make a comeback as one of America's top actresses. "Life is very interesting…in the end, some of your greatest pains, become your greatest strengths," said Barrymore when speaking about overcoming her addiction.
Jamie Lee Curtis
It was only recently that Jamie Lee Curtis came clean about her past with substance abuse, revealing that a standard surgical procedure at the age of 35 opened the doorway to an addiction to painkillers. Things continued spiraling out of control, climaxing with alcoholism when Curtis was filming Freaky Friday with Lindsay Lohan. Having been clean for the past decade, Curtis said, "My recovery is the single greatest accomplishment of my life…Recovery is an acceptance that your life is in shambles and you have to change it. I was lucky; I didn't have to lose anything."
Robert Downey Jr.
First exposed to marijuana at the age of 6, Robert Downey Jr. grew up in an environment where drugs were easily accessible and a part of everyday life. Though he had a promising acting career from the start, a few arrests early on made him the punch line for late night television jokes. However, as one of the film industry's biggest actors in recent years, Downey is a reminder that recovery opens the door to the future. As he continues developing his highly successful acting career, Downey asserts that bottom is not necessarily bad thing – it leaves nowhere to go but up. Downey enjoys practicing yoga and wing chun to maintain a balance in his life.
Nicole Richie
A decade ago, Nicole Richie was arrested for heroin possession and was sent to rehab. While she is on the road to recovery, the journey has presented its fair share of challenges to the young celebrity. Notably, however, when asked about what caused her addiction, Richie said, "No, I don't blame my parents. It had nothing to do with them. I created it and manifested it, and I got myself through it with the help of a lot of great people." Self-acceptance and realization is a vital step.
Elton John
From alcohol abuse to suicide attempts, Elton John has learned to deal with confrontation, conscientiousness, and experience. Despite his own demons, John remains an idol for millions of fans around the globe.   Role Models Can Come From Anywhere Though we may never meet or interact personally with any of these celebrities, the impact they have on pop culture – and therefore to some extent our lives – can be profound. Beyond the glamour and glitz of Hollywood is a very personal side that all of these artists share with us: vulnerability, uncertainty, and the ability to choose between what is right and what is easy. And these aren't necessarily "bad" things. They're simply proof that our lives are fluid and evolving, and that we have the power to determine what tomorrow brings.
Image References 1. Drew Barrymore 2. Jamie Lee Curtis 3. Robert Downey, Jr. 4. Nicole Richie 5. Elton John