In long term treatment, one must be given exactly what they need and some of what they want in order to achieve balance and sustainable recovery. We call it "peanut butter on the pill." Young men in early recovery are vulnerable, full of fear and uncomfortable. The lives they have been living have revolved around drugs and alcohol. So how do they unlearn ingrained habits and replace them with healthy behaviors? They need to be shown that sobriety is fun. That a young, sober man can achieve anything he puts his mind to.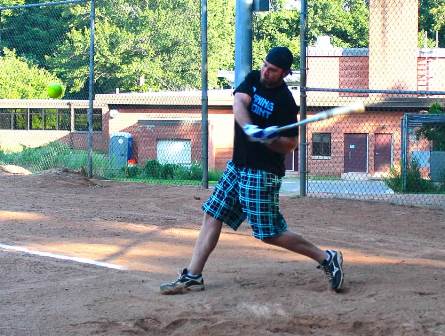 Young addicts and alcoholics will not come to this conclusion on their own. They will want to, but they just don't have the life skills and coping mechanisms needed to come to this realization. They have been numbing their minds and their bodies for years. So, how does Turnbridge incorporate sober activities into each resident's treatment plan? We start from the beginning, at the very moment when these young men are at their most vulnerable state; their first day in drug treatment. We feel it necessary to develop a platform for these young men to enter our program and see that each and every young man is the same age and is in treatment for the same specific reasons. Seeing smiling faces of already enrolled residents, noticing camaraderie, being in a comfortable environment surrounded by professionals who at one time took the same journey into treatment and had the same scared look in his eyes is the platform that we have created here at Turnbridge.
Once over this hurdle, these young men begin to relax, if only for a few moments, until the next glimpse of hope comes by. Long term drug rehabilitation at Turnbridge is a mix of several modalities that happen on a consistent basis; a very strong clinical component, individual and group therapy sessions, psychiatry, medication management, case management, recovery meetings (AA and NA) and recreational therapy.
Recreational Therapy is extremely effective especially when dealing with adolescents and young adults. Part of the healing process is being able to follow a basic schedule. Within that basic schedule at Turnbridge, we will include recreational events. This happens on a daily basis. Why? Because in order to keep these young men engaged in their recovery WE need to show them that this process is fun. In order to start building meaningful, lasting relationships they need to be doing things they enjoy, together as a community. We have created that community and anybody new to the environment will jump right in, with the rest of the heard. Diversity is important, because not everyone likes the same activities. From yoga, meditation, art therapy and our state of the art music studio to camping, white water rafting, to our own luxury box at Webster Bank Arena, we have a variety of planned recreational events that suit each resident's needs.  There is a strong therapeutic transformation that happens when a young man allows himself the opportunity to let go and smile. When all of the walls and barricades come down, he is left with a sense of freedom. He is surrounded by new found friends in an environment he has not been in since he was young, before he started using drugs and alcohol; it's in that very moment, where he realizes that he can do this! This moment is the pinnacle of his recovery, the turning point of his life.
For more information on Recreational therapy or any other topic involving young adults and their addiction treatment, please call our Turnbridge admissions staff. PLEASE CALL 877.581.1793