In December, Turnbridge residents and Support Staff members loaded up the Suburbans and headed off to Hogan's Alley Paintball in Wallingford, Connecticut. Paintball has been a favorite activity among the residents of Turnbridge since its inception and Recreation Coordinator Casey Olayos likes to schedule a trip at least once per month when the weather permits.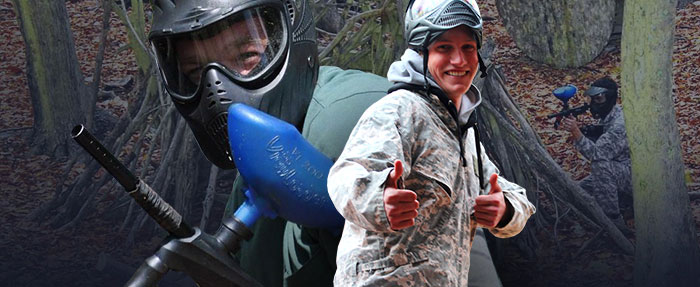 "The guys love the competition of paintball," Casey said. "They split up into teams and have a chance to form bonds among their teammates and cover Support Staff in paintballs. I remember when I went paintballing in Phase I and some of those guys are still my best friends."
Nate B, a resident now in Phase II, had a great time at Hogan's Alley. "Paintball was a lot of fun," said Nate. "It was a cool bonding experience with my team. I think it brought us closer together as peers and as friends."
At Turnbridge, recreational sober activities play a critical role in the program. It is crucial for young men in early sobriety to realize that it is possible to have fun without the use of drugs or alcohol. Activities such as paintball provide residents with a perfect opportunity to form close relationships with one another, and with staff members, while having fun and trying new things.
Next month, Casey Olayos has organized a ski trip to Killington, Vermont, which is always an exciting adventure.